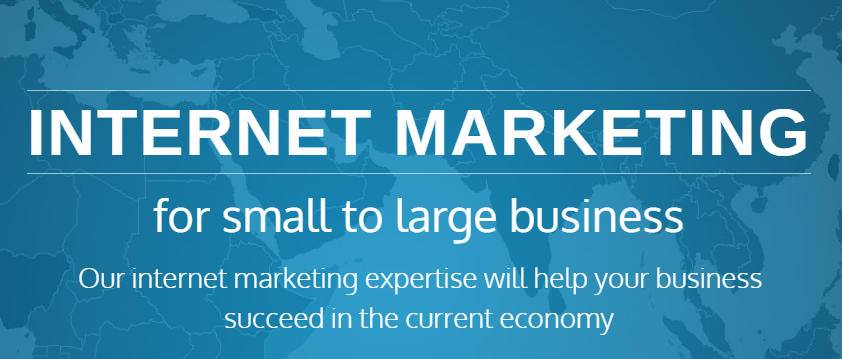 Are you searching for "Local SEO Company Phoenix" or "Local SEO Services Phoenix" while looking for internet marketing experts near you? If so, WebTechs.Net (Since 1997) offers the best local SEO services in the entire Phoenix Valley Area!
Our Local SEO Company

WebTechs.Net has a long standing history with many different business types (300+) in the Phoenix, Arizona area!
We started out in 1997 only offering html website design services but eventually began offering local internet marketing services (Local SEO) once we noticed Google.com become a common ground for business-consumer transactions online.
We Have Grown Since Then
WebTechs.Net now prides itself on offering a whole lot more than just local SEO services; we also offer web design, website maintenance, high DA link building, Google Maps Marketing, YouTube video SEO, article writing, guest posting, mobile friendly website transitions, website hosting, email and more.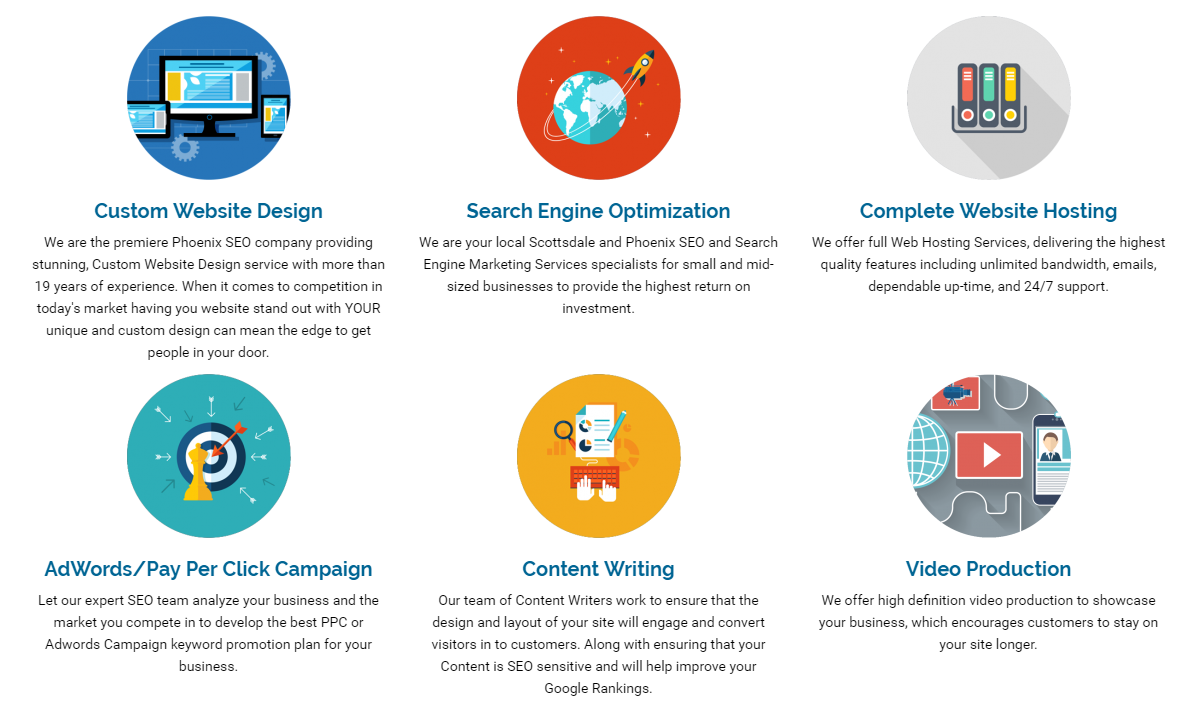 We have a team of 8 experts ready to tackle any internet marketing task you can throw at us. We work with 70+ different business categories on a monthly basis and know what it takes to get your website ranking higher too.
It doesn't matter what niche you are in these days there is probably someone searching for your products or services online right now. However, if your website doesn't rank on the 1st page of Google (In the top 3 positions); it might as well not be listed at all.
Longest Standing Local SEO Company In Phoenix
We have far more years of experience than any other company in the area and some of our clients have been with us for 15+ years.
No other company in the Phoenix Valley can make that statement, not one! We challenge you to call any other SEO company in Phoenix and find out how long they have been in business.
Our Services Work For Many Different Business Types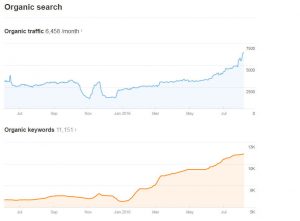 We perform Local SEO Services for all different types of companies in Phoenix, Arizona including; Contractors (roofers, masonry, electrical, welding, building, construction, landscaping), Designers (Interior Design, CAD Design), Automotive (Auto Repair, Auto Restoration, Classic Cars, RV Insurance, Auto Title Loans), Home Improvement Contractors (Solar, Insulation, Radiant Barrier, Attic Fan, Tubular Skylight), Tax Preparation, Lawyers/Attorneys, Beauty (Hair Salon, Nail Salon, Massage), Medical (Cancer Treatment, Urgent Clinics, Animal Hospitals) and more.
Our Local SEO Services Rock

Our local SEO services for Phoenix, Arizona businesses crush the competitors and can take your business from 0 to hero! We practice "White Hat – Safe" SEO services that will absolutely make an impact on your rankings, search traffic and product/service sales.
MAXIMUM SEO PACKAGE (Low Competition SEO Services)
The Maximum SEO package will make a difference for small to medium size businesses (mom and pop shops, auto repair facilities, etc) with low competition.
What does low competition mean? Low competition simply means there are only 10 to 20 other "competitor" businesses in your city that offer the same services you do. Lower competition also means that it will be easier to gain strong rankings for your website.
Have a lot more than 10-20 competitors in your industry/area in Phoenix? You are going to need a much stronger SEO package to get a chance at outranking your competitors!
This package includes regular website maintenance (site changes, error corrections, picture updates, and overall website maintenance).
DELUXE SEO PACKAGE (Medium Competition SEO Services)
The Deluxe SEO Package was built for Medium competition businesses that are looking to make a strong impact/increase on the search engines.
What does medium competition mean? Medium competition means that there are 20 – 40 other competitors in your city that offer the same services you do. Medium competition also means that it will be a little harder to gain high rankings for your site.
Have more than 40 other competitors in your industry/area in Phoenix? You are going to need an even stronger SEO package than the Deluxe, to even stand a chance against your competitors!
ULTIMATE SEO PACKAGE (High Competition SEO Services)
The Ultimate SEO Package was designed for high competition businesses that are looking to dominate their local competitors like they never existed and make a strong impact/increase on the search engines.
Includes Our Social Media Package (Value $350/month) – Posting 1 time per week to your 5 most important social media channels (Google + , Facebook, Twitter, Linked In, YouTube, Pinterest).
What does high competition mean? High competition means there are 40 – 60+ other competitors in your area of Phoenix and it is going to be far more difficult to get your listing/organic pages to show Although, this package was built with that in mind and is designed to make your site increase much faster than any other package we have.
Have more than 100+ competitors in your industry/area in Phoenix or trying to rank nationally in a high competition environment? You are going to need the strongest SEO package we have to even get a chance at attaining #1 rankings for your industry!
White Hat (Safe) SEO Methods

We know that "Black Hat – Unsafe" SEO practices will get your site banned from Google fast. That's why we only practice the safest-white hat SEO methods to ensure your site gains new rankings each month and maintain them!
The last thing we want to do is put in a bunch of work that is going to go away if you receive a Google penalty. We don't even waste our time with those kinds of methods. Plus, we have a very positive reputation in the Phoenix Valley and don't want to become known for faulty services.
Read our 5 star reviews near the bottom of this page.
Come Sit Down With "Phoenix's" #1 Local SEO Experts!

We work right near Phoenix in the heart of Scottsdale (101/McDonald) in a nice comfortable office where we would love to meet with you and discuss what our local SEO expertise can do for your business.
Come sit down with our local SEO experts so we can inform you on exactly what your website is missing and offer packages that could help your business rank higher on Google. That way new customers can find find your products and services online to grow your business.
Give us a Call @ (480) 348-0550 Ext 105, Email @ erick@webtechs.net or stop by for a visit @ 5900 N Granite Reef Rd Scottsdale Arizona 85250. 
Read Our Local SEO Reviews